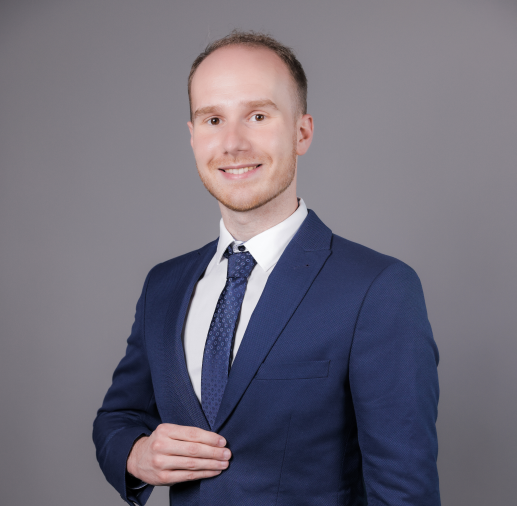 You miss 100% of the shots you don't take.
---
Daniele is a 1st year IMBA student from the small Italian town of Soliera, located in the heart of the so-called motor valley. He is a Financial Engineering graduate who majored from the Poznan University of Economics and Business, Poland. During his previous studies, he had the chance to get deeply involved in the analysis of time-series, forecasting, financial markets, and derivative instruments' pricing. "When making a decision, I always try to take into account as much information as I can, which is a trait that I feel is strongly and curiously related to the study of time-series", said Daniele. In fact, he believes that Financial Engineering provided him with the opportunity to improve his scientific method of thinking and allow him to apply it to everyday life situations too.
Within the last couple years, Daniele developed an interest in programming and data science, "Indeed, I have been using R language for a few projects and started learning Python too, which seems more complete to me, and more researched by employers", said Daniele. He applies his knowledge in these fields to finance-related matters most often, but he is also able to apply it to his passion of motorsport.


After lengthy research, he discovered the high quality of Taiwan's academic resources and focused his interest on NTHU, which ranks among the top universities in the country and in Asia.


Especially, he was pleased to see that NTHU offers several English-taught programs of great interest, among them, the IMBA program. He really appreciated the degree of diversity observable in the wide range of courses offered by the IMBA, which would allow him to make the knowledge gained so far more complete. An added value of the program is the possibility of obtaining two specializations within 2 years only; given this opportunity, he would be most interested in pursuing Business Analytics & Data Science, followed by Finance & Banking. Also, he is keen on taking advantage of the opportunity to study Mandarin, as classes are provided freely to students at NTHU.
Interestingly, a factor that exceeded Daniele's expectations is the degree of cultural diversity within the IMBA program, as there are students from literally every continent on earth! "Co-operating with people who have different cultures, uses and ways of looking at things is proving to be a causal factor in boosting my growth, both from an academic and personal perspective", Daniele says.
After completing the IMBA program, Daniele plans to approach a career as Data Scientist with applications to finance and business analysis, with a prospect on positions related to data engineering within the next five years. He is confident that the experience gained within the IMBA will allow him to land a great position.