IMBA Difference ( & Vision )
What makes us a unique MBA program?
The National Tsing Hua University International Master of Business Administration (IMBA) is a two-year full time and all-English MBA program offered by the College of Technology Management.

Located next to the Industrial Technology Research Institute and Hsinchu Science Park in Hsinchu, National Tsing Hua University has been consistently ranked as one of the premier universities in Taiwan; and the College of Technology Management is widely recognized as the best incubator for future leaders in industries as well as academics.

Our MBA program produces future business leaders with a core-skilled business foundation along with technology-oriented experiential learning, which excels in personal development and maximizes individual potential. We differentiate ourselves in the following four tenets: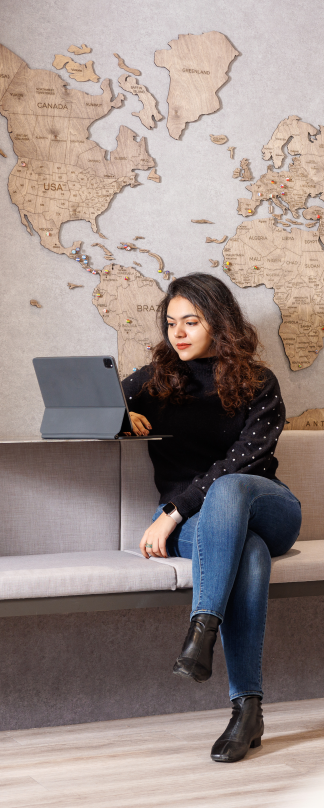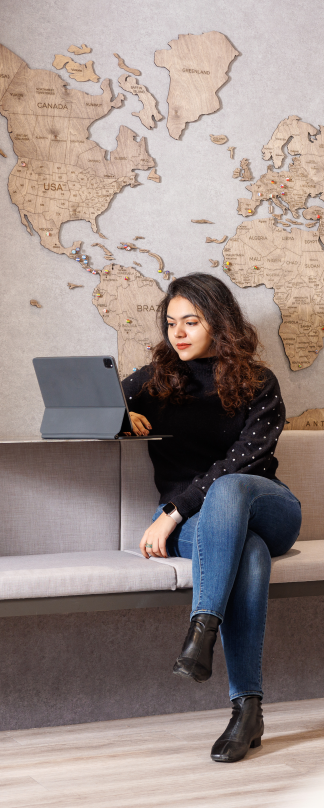 • Technology focus
Benefiting from National Tsing Hua University's strength in science and engineering, as part of the College of Technology Management, an interdisciplinary business school, IMBA integrates those strengths into the curriculums. Besides the core business requirement courses and the elective courses offered by the department, IMBA students are encouraged to study and learn from other departments by taking some of the courses as the electives. For example, depending on one's own personal interest and goal, IMBA students may take English-taught machine learning courses from the Institute of Service Science, Artificial Intelligent relevant courses from the Computer Science Department, Fintech courses from the Quantitative Finance Department, or industrial management courses offered by the Industrial Engineering Department… etc. and more.
• Close industry connection
Our university is situated nearby Hsinchu Science Park, one of the World's most well-known scientific centers for semiconductor manufacturing. This strategic location makes it a perfect place to learn about the technology sector. Our students are benefited from organized company visits and guest lectures. As part of the classes, they get involved in projects in cooperation with the local companies, such as Lite-On, BenQ, PwC, and Zyxel, etc. The variety of companies nearby also create opportunities when it comes to finding internships.
• Diversity
We are proud to gather students from 43 countries and six continents. Every year only around 22% of accepted candidates consist of the local students. Our IMBA program offers quite a culturally diverse experience. However, our students are different not only in terms of origin but also in academic background. It helps to facilitate dynamic class discussions as each student brings to the table from an entirely different perspective. By hanging out with peers from diverse backgrounds after class, IMBA students experience cultural learning in a global setting that promotes creativity with differing viewpoints and can collaborate to innovate better solutions with an open mindset.
• Participant-centred learning
The professors of our faculty put a great emphasis on the active participation in the class. Besides the traditional lectures and individual assignments, IMBA students are mainly absorbing the teaching material through intense classroom discussions, case studies, group projects, as well as individual and group presentations. Thanks to these activities, our students will not only be able to develop their critical thinking and analytical skills but will also be comfortably master their presentation and teamwork skills, which are both essential and critical in business world. IMBA students are also encouraged to take part in academic competitions organized inside or outside of the campus.
Current Students' Background
Business & Management 38%
38%
Finance & Accounting 14%
14%
Information Technology 6%
6%
Biotechnology and Medicine 5%
5%
Sustainable Development 2%
2%
Advertising and Public Relations 2%
2%
Convergent Journalism 2%
2%
Hospitality Management 2%
2%
Public Administration and Policy 2%
2%
If you have any questions, please contact us.
Email:
imba@my.nthu.edu.tw
Adress:
101, Section 2, Kuang-Fu Road, Hsinchu 30013, TAIWAN 30013