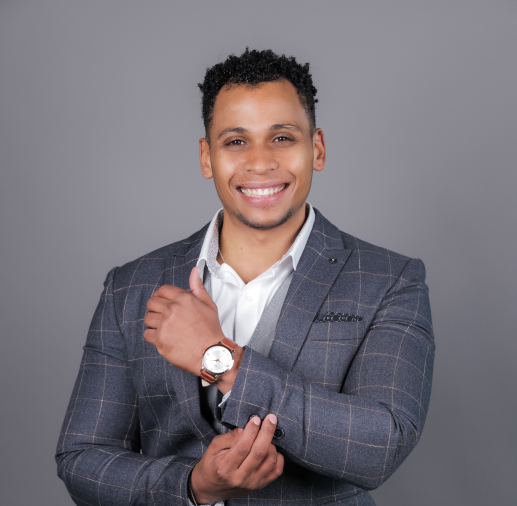 With the potential to grow and make a larger contribution to society, we should aim to continuously improve our competencies to empower the youth and pursuit our goals.
---
"What lies behind us, and what lies before us are but tiny matters compared to what lies within us." Ralph Waldo Emerson
Since graduating in 2013, Brendon established and managed a clothing and digital printing service business, as well as a hip-hop artist management business. He also accumulated nearly three years of managerial experience at a global technology and e-commerce company, which offered international experience in the world of online gambling and advanced systems. This experience has given him an invaluable perspective on how to approach project management and team leadership.
Brendon moved to Taiwan in 2018 with his fiancé and has since fallen in love with the Taiwanese culture. In this time, he served as an English teacher for over three years, has attended culture exchange programs, and started learning to acquire Mandarin as a third language to fully immerse himself in the culture. He believes his teachings have also inspired his students to develop and nurture the knowledge of different cultures.  As much as he enjoys teaching, his passion is being in business, analyzing data, and coming up with solutions to solve problems.
As a leading incubator for future leaders, he found the IMBA program at National Tsing Hua University to be the ideal environment to build on his core competencies.  Since his interest is in business analytics and data science methodologies, and his experience is mainly in small businesses, he would like to take advantage of the technological expertise and multinational environment the IMBA program promotes, to gain an international perspective of how business decisions are made and executed in major companies.
He states that the IMBA program has provided him with a clear understanding of the career path he wishes to take, and the steps required to bridge any skills gap he still has. With a unique South African perspective, capacity to draw from research and knowledge gained from personal and professional experience, he aims to not only succeed in the program, but also make a meaningful contribution to the global educational experience as a member of the IMBA student council.
His long-term plan is to pursue a career as a business analyst in a company that focuses on sustainability as a core value, is a global leader in creating a green supply chain and competes in the global marketplace. He believes his experience coupled with the technical and strategic management skills gained from the IMBA program will aid his competency in creating solutions to help companies become more sustainable and increase environmental awareness across businesses. After three to five years of experience as a business analyst, he hopes to progress into a senior business analyst role, and with ten to fifteen years of experience, he will pursue a doctorate in business administration and make a meaningful contribution to business sustainability and environmental thought in the global South.