The new IMBA logo was created in December 2019 by the professional artist as the standard trademark of the program. The design concept of the new logo is that a star is added to the "IMBA" to show the letter "M," which we wish our students will be the shining stars in the field of professional management after studying through the program.
Remember that you're speaking for all of NTHU IMBA
When you use IMBA's trademarks, you communicate on behalf of IMBA. Keep it consistent. Keep it high quality.

The terms and conditions of using the IMBA trademarks
•  International Master of Business Administration (IMBA) specially defines the following key points for the applications and licensing of the use of the trademarks.
•  The trademarks referred to in the following key points include the program names, logo, and the IMBA standard font. The use of the trademarks must be subject to the consent or authorized by the IMBA program. Anyone using the trademarks without consent or authorized is prohibited, and IMBA program may claim rights in accordance with the laws.
•  IMBA faculties, students, alumni wish to use the program trademarks for non-commercial purposes shall submit an application (e.g., form 1) for authorization. To use the trademarks on certain non-commercial items (such as letter paper, stationery, envelopes, and promotional materials, etc.) does not require an application.
•  Authorized persons may not associate IMBA trademarks with "supervise", "manufacture", "produce", "quality", "management", "guarantee", "recommend" or other similar wordings, terms, or symbolic drawings.
•  Using the IMBA trademarks shall be subject to the purpose, scope, and mode that state in the application. A new application must be filed in order to extend the usage period. Authorization cannot be transferred with consent.
*The key points above are implemented after the adoption of the IMBA conference.

*Using IMBA Trademarks Application (non-commercial purpose)   Download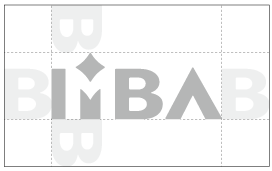 Give it enough room to breathe
There should always be a buffer zone surrounding the logo, with no type or graphics appearing in the zone. At a minimum, the space should be equal to the height of "IMBA" at any given size and extend above, below, to the left and to the right of the logo. Do not place other graphics or typography in the minimum clear space area.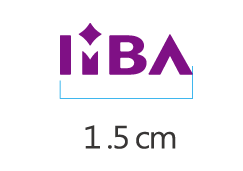 Always make the signature at least 1.5cm for print so that they are reproduced at a size where they are clearly legible.
The logo should not be altered in any way, such as extending, condensing, outlining, adding borders, special effects or drop shadows, or attaching other words or graphics. The graphics on these pages are a few examples of incorrect usage and alterations of the Stanford wordmark. Please avoid these and all other changes to the IMBA logo.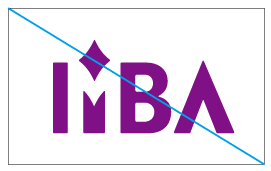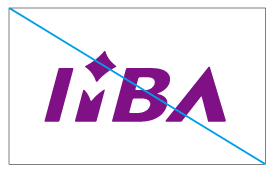 Don't skew or distort the Logo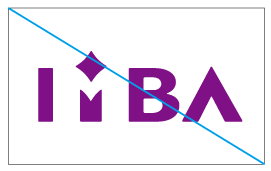 Don't add or remove space between the letters of the Logo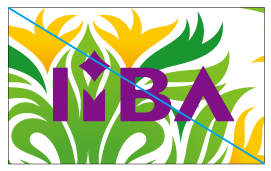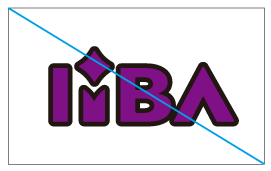 Don't add a heavy drop shadow, outline, glow, or other text effects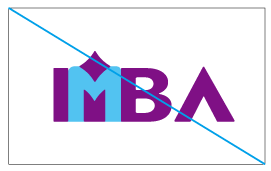 Don't fill the blank with other colors