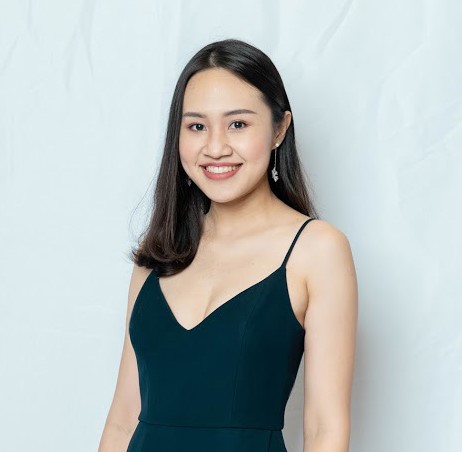 IMBA is not only a course where you can get knowledge, but also a new opportunity, new experience, and new connection from all over the world.
---
Lisa is our IMBA senior from Thailand. After graduating from the faculty of Accounting in her college, she worked for 4 years as a Tax Senior Consultant at PwC Thailand, the world-leading firm for legal and tax advisory. Then, she changed her career path to work for the e-commerce industry in Thailand for another 2 years. Her latest position was Key Account Manager, managing end-to-end processes for online channels for global brands and taking care of a whole supply chain. During that time, she realized that having an understanding of the e-commerce technology and platform is only one piece of the puzzles. In fact, running any successful business requires fundamental knowledge of management to fully understand the big picture and work efficiently with people from different backgrounds. Therefore, she decided to advance her education in management in order to obtain the full picture of doing e-commerce business.
She therefore applied for NTHU, the most famous school in Taiwan which specializes in technology management. She strongly believes that high knowledgeable lecturers and the advanced tools at NTHU would facilitate her learning process and sharpen her knowledge of managing the e-commerce industry.
Being the IMBA, she realized that not only the knowledge she acquired, but also the friendship and network from diversified people within IMBA. She believes that learning and understanding the diversity of people are also very important for real-life working. At the same time, the broader the connections means the more good upcoming opportunities. To her, IMBA is like her second home where she can find fun, challenges, happiness, meaningful experience and network during her life in Taiwan. And what's more fun for a foreigner like her is to be able to learn Chinese from locals!
Finally, she would like to encourage junior IMBA and future IMBA to seize all the events and opportunities that IMBA offered. Making connections with lots of people and embracing every moment in IMBA. They will be useful in the future and a wonderful experience for once in a life-time.