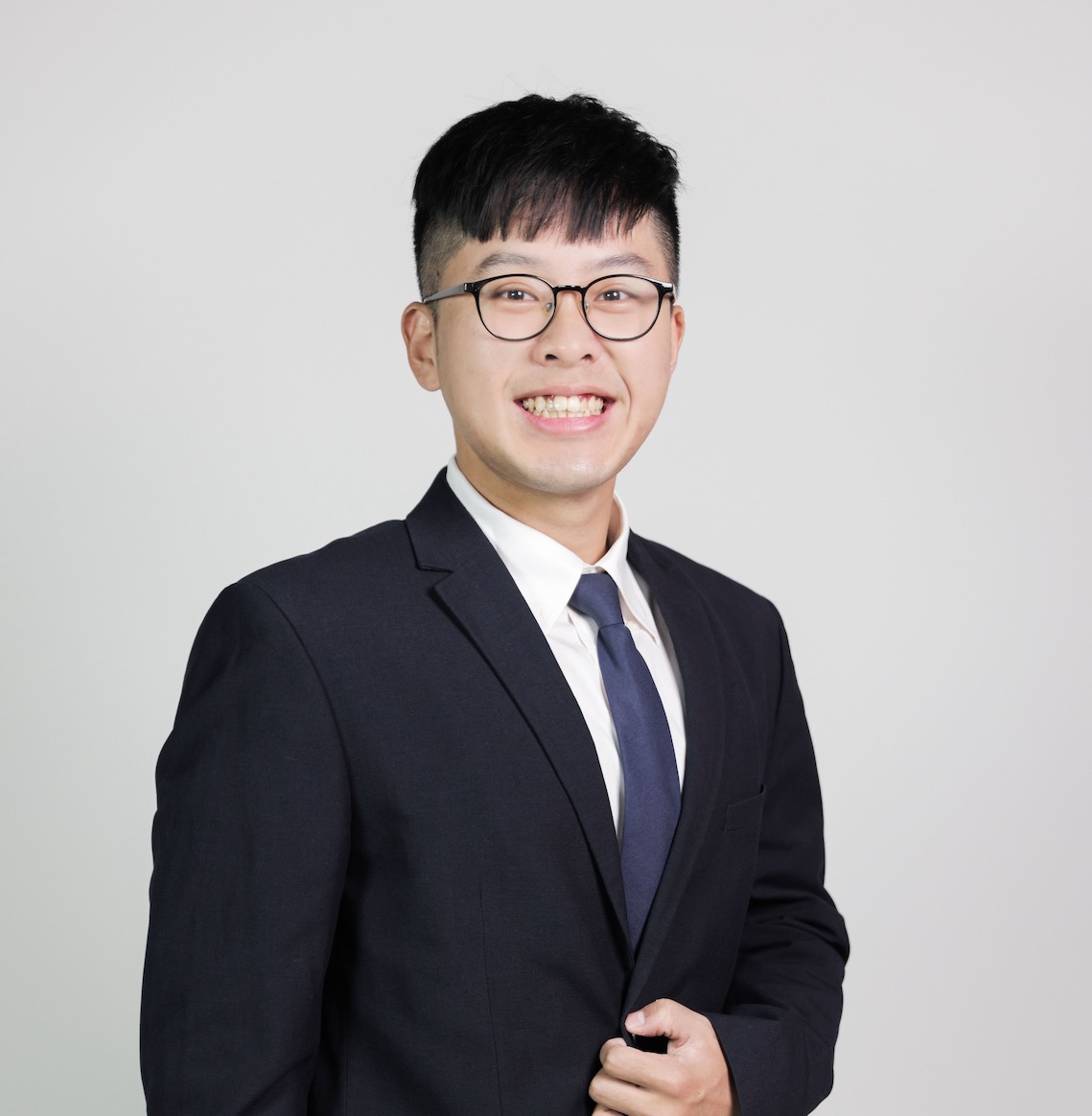 Chance favors the prepared mind, and opportunity favors the bold.
---
Antony is a junior IMBA student from Taiwan with a background in International Business. As a fresh graduate from university, he realized that today's society is fiercely competitive and one must cultivate even more professional knowledge and build up their core competence in order to maintain their value in this highly competitive environment. Therefore, he hopes to improve his ability and value through the program's education and also acquire more professional knowledge, by pursuing a master's degree, which would increase the application of theory through opportunities such as research assistance, internships, or research projects.


The reason why Antony choose the IMBA program of NTHU is because of the characteristics of the program, which are department specialization, close industry connection, and a diversified learning environment. NTHU is situated nearby Hsinchu Science Park, benefitting students with company visits and guest lectures. In addition to the visits and lectures, internships are also easily obtained with companies that are well-versed in the university. Through the practical courses, he can easily practice the theories he had learned in class and follow up with industry trends at all times. By interning at companies, with opportunities and experiences in business management, Antony believes he will then be ready to enter the workplace at any time.


The special part about IMBA and what makes Antony feels like an IMBAer is a culturally diverse experience, with elite students coming from different cultural backgrounds. Hence students are able to have dynamic conversations, broaden their global outlook, and cultivate teamwork ability in a global setting. After one semester of studying at IMBA, Antony has gained and shared insights with peers from all around the world during lessons. "Learning the advantages of my peers through dynamic class discussions has also greatly improved my knowledge and ability, helping me to become an excellent management personnel in the future," said Antony.


After graduating from the program, Antony plans to start a career in the technology industry. Hoping to use his professional knowledge and skills in Business Analytics, Strategic Management, and so on to guide the company on its path of adapting to the changes from globalization.