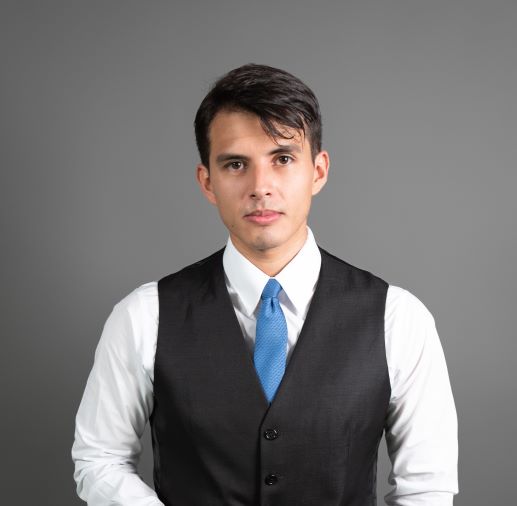 Pursue your dreams with passion no matter how many times you fail to succeed.
---
Would it be possible to tackle humanity's foremost challenges such as poverty, education, unemployment, security, and inequality without technology? Today, digital technology is considered one of the main strategies to achieve the seventeen Sustainable Development Goals of the 2030 Agenda. Therefore, the technological advances have become indispensable for governments, businesses, and individuals to promote development, growth, and a sustainable economy.
He is Luis Carlos Bucaro from Guatemala. His work experience background encompasses technology and management. He has worked in the technology and telecommunication sector for more than five years, which has allowed him to develop new skills and abilities to face complex challenges more appropriately. His leadership, which him defines as the ability to work persistently to transform the environment, creating a legacy able to encourage and inspire future generations to put new ideas on the table to make a positive impact in society, it takes him around to many countries in Central America to implement successful IT projects for companies of different industries.
Throughout his professional career, he realized that both sectors private and public need to work hand in hand with digital innovation to produce unique results that support their goals, promoting a sustainable and prosperous place for everyone. His motivation to acquire a deeper understanding about digital solutions to start his own business related in Information Technology and Consulting took him to seek a master degree in Taiwan, country where technology is its greatest asset. Thus, he decided to study the International MBA in Technology Management at National Tsing Hua University, one of the best universities in Taiwan and in the world, since the program has core and elective modules that develop management and technical skills to lead a business effectively together with exchanging ideas with students from different nations and backgrounds.
As a result, through his IMBA degree obtained he will have the possibility not only to expand his knowledge in the field of interest but also develop new skill and abilities to come up with innovative ideas to perform at his best and achieve his future professional aspirations. He firmly believes that every goal set is possible, especially if mind and heart work hard together to achieve them. New knowledge comes with great responsibility, it is a vital element and tool to promote change, not only in he as individual but also in the thousands of people influenced by it.