[Award] Business Plan and Marketing Competitions
We would like to extend our congratulations to our IMBA students Stephani Medina, Karol Rodriguez, Joanna Gladika and Luyandza Dlamini for winning in FIRST PLACE in the "Business Plan and Marketing Competition to Promote Products from Taiwan and Diplomatic Allies". The students were mentored and coached by one of IMBA's very own outstanding professors, Professor Yu-Wei Hsu. 
The competition was organized by the Ministry of Foreign Affairs, Taiwan External Trade Development Council and the National Association of Small ad Medium Enterprise, R.O.C. The goal for participants was to propose business opportunities between Taiwan and its diplomatic allies in order to strengthen bilateral relationships as well as spread word about the high-quality products that Taiwan and/or its diplomatic allies have to offer.  
The winning business proposal "iobotics", is an EdTech start-up that seeks to shape a new learning paradigm by implementing STEM education based on the Taiwanese inquiry-based science educational model.  
Congratulations on this outstanding achievement and we look forward to witnessing much more triumphs.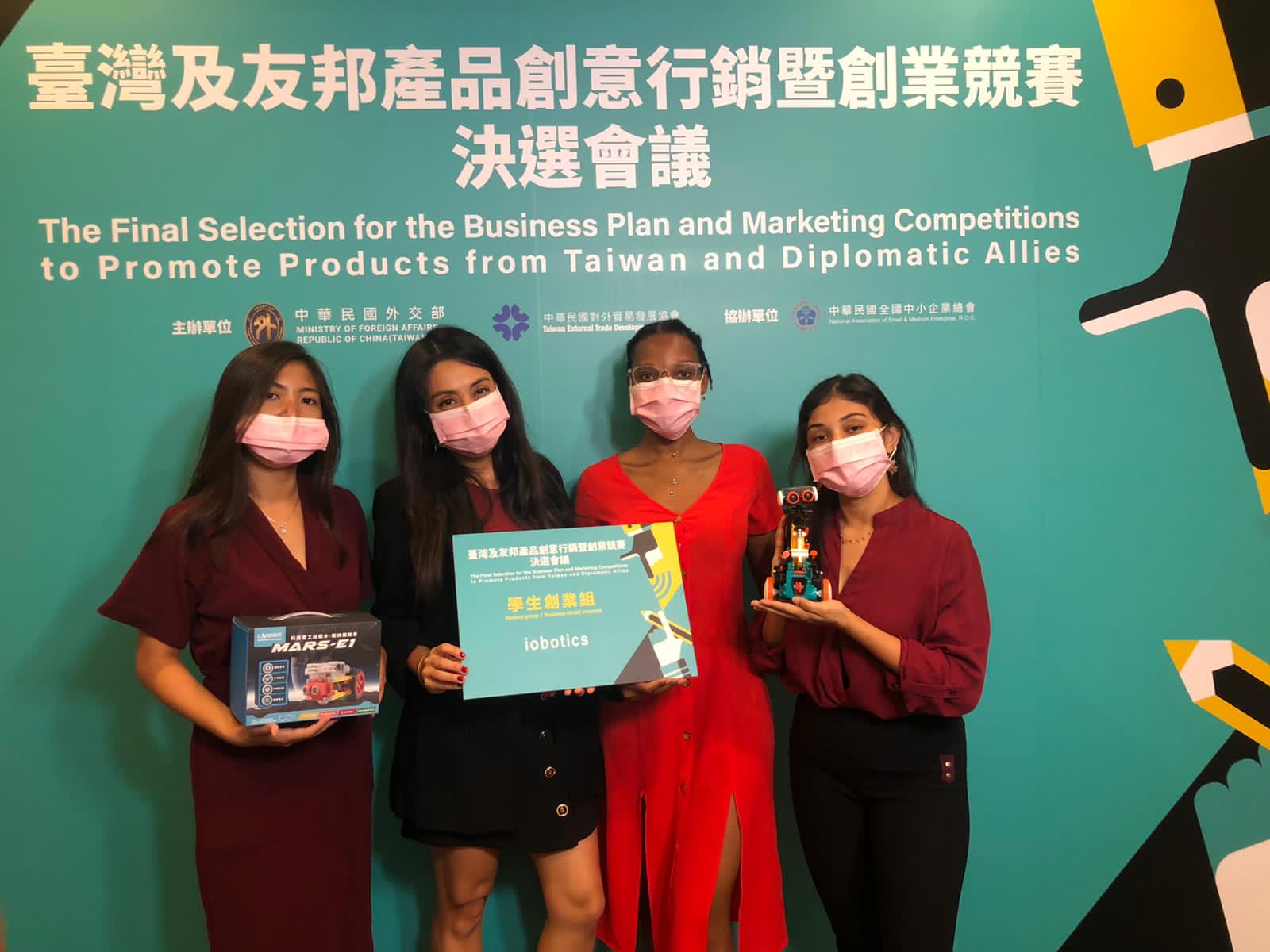 (Award wining announcement website: https://events.taiwantrade.com/page/EBS/businessplan )
(Chinese news: https://udn.com/news/story/7241/5727624)