[Event] IMBA 2020 X'mas Party@ Taipei 101 (Dec. 10th)
The time of our IMBA Christmas Party is almost here! We hope you mark your calendar for a fun day in Taipei reconnecting with each other and getting to know the new IMBA generation.
What's more, students from IMBA will wear their traditional costume to the party, which demonstrated the core value of NTHU IMBA – Embrace Diversity. Here is how you can participate in this special celebration: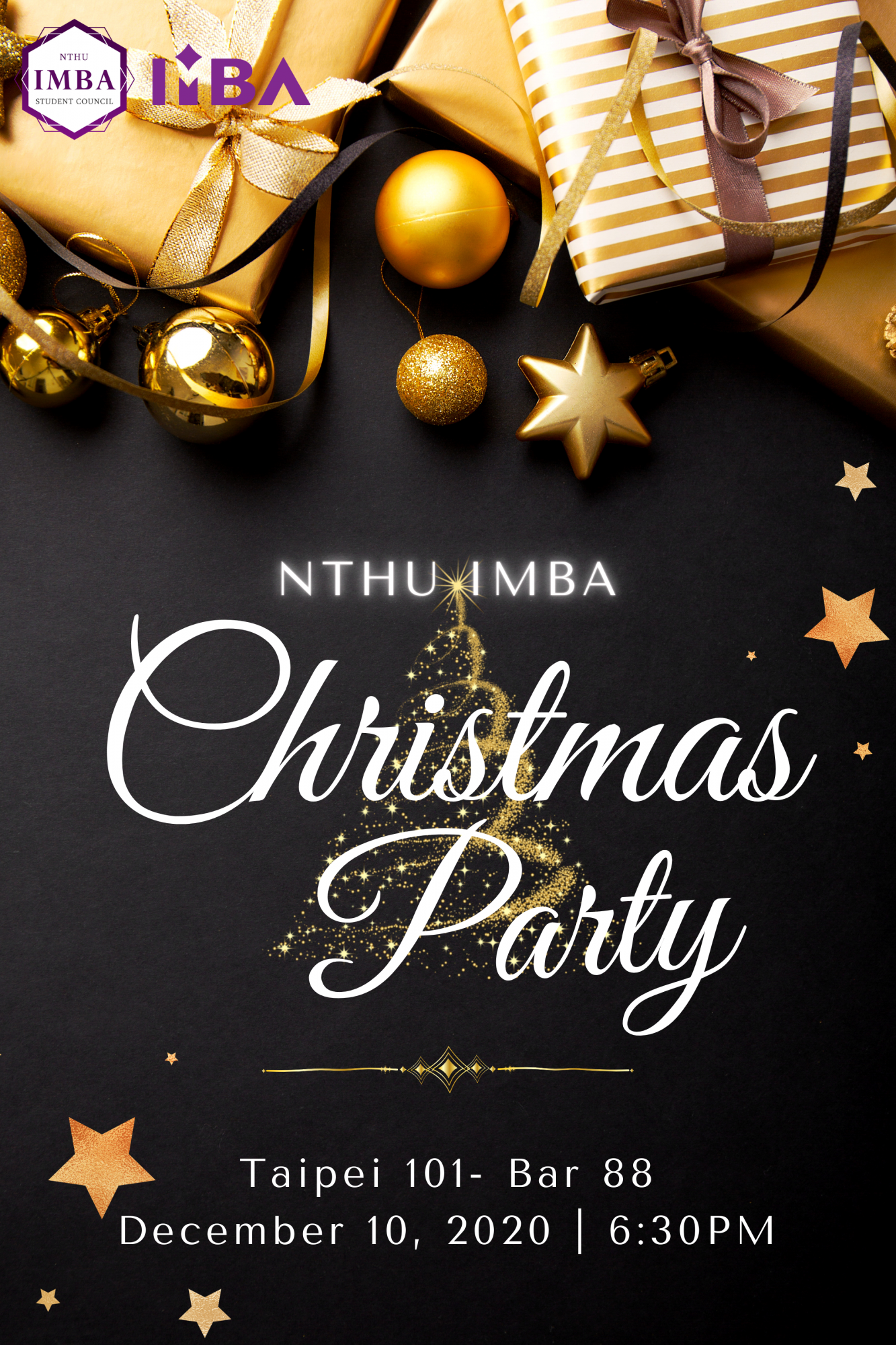 Save the date of Thursday, December 10, 2020:
Start making your party arrangements by RSVPing at https://www.surveycake.com/s/047w9 . A reminder will be sent to you before the date arrives. Highly recommended to complete the registration before 11/20.
Get familiar with the venue:
The party will be held at Taipei 101, Bar 88. We suggest arriving on time so that you have more time to find the right entrance. Access Taipei 101, then take the escalator to floor 60 and then get on a second elevator to floor 88. 
Wear your best formal outfit for the night as there will be professional photographers and media to capture these unforgettable moments. In addition, we strongly encourage you to join with your traditional costume as well and be the brightest spot in the party!
Prepare yourself to spread kindness and cheer:
We have everything prepare for you to have fun. Look at the agenda we have designed for you to share a delicious meal and to dance together.
        18:00 – 18:30 | Welcoming (Venue Arrival)
18:30 – 19:00 | Registration
19:00 – 19:20 | Christmas Party Kick-off Speech
                         Prof. Ali Ying-Che
                              IMBA Director
19:20 – 20:00 | Dinner
20:00 – 20:20 | Christmas Performance
20:20 – 21:20 | Dancing time!
21:20 – 21:30 | Closing
Start spreading the word about our reunion:
As Christmas is the season for sharing love and happiness, we have invited MBA students from other top universities to live the NTHU IMBA experience and create life-long connections. Let us let our Christmas party be the best excuse for you to get even more involved.
We hope you can join us for an evening of festive fun and marvelous merrymaking ! Please fill in the registration form for us before 11/20, we looking forward to sharing this lovely moment with you.